Leaders of responsibly sourced seafood
John West is passionate about seafood and committed to safeguarding the future of our oceans.
Our Sustainability Commitment
We pledge to take an active role in conserving our ocean resources and supporting the wellbeing and prosperity of coastal communities.
$1M+
contributed to WWF community projects in the South Pacific since 2010
94%
of John West's range is independently certified by Marine Sustainability Council (MSC) and Aquaculture Stewardship Council (ASC) as coming from sustainable sources
80M+
positive choices to support oceans every year by Australian consumers by choosing a John West product
WWF Partnership
For more than a decade our partnership with the World Wide Fund For Nature Australia has consistently promoted responsible fishing practices as part of a commitment to ocean health.
Pacifical Partnership
Our skipjack tuna is caught in partnership with Pacifical, a Pacific-region leader in the promotion of sustainably and socially responsibly fished skipjack and yellowfin tuna.
Our Packaging
Our tuna tins are recyclable, and we encourage all our customers to recycle them where facilities exist.
Our Partners
We work with many dedicated people across the globe who play an active role in safeguarding our ocean's resources and the wellbeing of coastal communities. John West has partnered with a number of industry bodies, government and non-government organisations and experts to achieve our sustainability goals.
Frequently Asked Questions
The Marine Stewardship Council (MSC) is an international non-profit on a mission to end overfishing by setting standards for sustainable fishing and seafood supply chain assurance. It is committed to values of independence, transparency, impartiality, and stakeholder participation.

Only wild caught seafood from fisheries that meet a strict standard for sustainability can be sold with the blue MSC ecolabel. These fisheries catch fish at levels that allow their populations, and the ecosystems on which they depend, to remain healthy and productive.

You can read more about the standards here.

Why is MSC certification the best standard for sustainable seafood?

MSC is on a mission to end overfishing by setting standards for sustainable fishing and seafood supply chain assurance. You can find sustainable seafood by looking for the MSC blue fish tick label meaning the seafood has been caught in the wild by an MSC certified sustainable fishery. The MSC's certification process is rigorous and ensures that fish are caught at levels that allow fish populations and the ecosystems on which they depend to remain healthy and productive for the future. More information at

msc.org

Pacifical is a global organisation that was chosen to promote sustainable tuna fishing by the eight Pacific Island nations that are signatories to the Parties to Nauru Agreement (PNA): Federate States of Micronesia, Kiribati, Marshall Islands, Nauru, Palau, Papua New Guinea, Solomon Islands and Tuvalu. Find out more about PNA and Pacifical at

pacifical.com

What does responsibly sourced seafood really mean?

At John West, responsibly sourced seafood means we source our seafood from well-managed fisheries, ensure full traceability of our seafood products and employ responsible fishing strategies as recommended by WWF and other industry partners.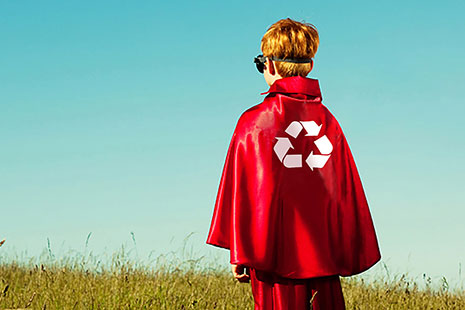 REDCYCLE PROGRAM ALERT
Simplot, the manufacturer of John West, was a founding member and is a long-time supporter of the REDcycle Program which was aimed at offering consumers a simple way to recycle their soft plastic packaging rather than sending it to landfill. As such, we are disappointed by REDcycle's announcement in November 2022 to pause the program.
Given REDcycle has indicated the program is temporarily on pause we are assessing if it is appropriate to make changes to the REDcycle labelling or Australasian Recycling Label on our IandJ products, which currently instructs people to return soft plastics to the store.
However, until an alternate solution is available, consumers are encouraged to put their soft plastics in their home rubbish bin, not in kerbside recycling bins (unless the Curby or NPRS trial is available in your area) as it is not recyclable in that system.
Finding long-term solutions that continue to advance recycling initiatives and help us to meet Australia's National Packaging Targets will require the combined efforts of government, industry, NGOs, packaging manufacturers, waste recovery and recycling industries.
Simplot and its brands continue to support and work to advance these efforts.